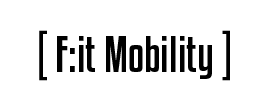 Tigra Sport is "the" authority in designing & manufacturing smart products & accessories for active people 
who want to stay connected at all time, in any situation – SPORT and ACTIVE LIFE.
Our goal is to change the way people interact with their smartphone in their active and sportive environment. We aim to create an ecosystem of products that help sports enthusiasts to protect, power, and play their smart devices, as well as use them to track performance in all tough outdoor conditions.
Funded by Timothy Ho in 2005, TIGRA SPORT is a brand name in cycling and outdoor sports accessories that stands for INNOVATIVE design, SMART user interface, and RELIABLE quality.
Our designers and engineers teams are also focused on safety and quality standards. Our factories have years of experience serving as OEM manufacturer for leading brands of consumer electronics and outdoor sports equipment. All our products are RoHS compliant and CE approved, and have gone through stringent tests and control at both the development and manufacturing stages.

We understand very well that after all, being able to supply quality products is the only reason why customers continue to trust us.