The 5 best motorcycle trips on 5 different continents
The Mae Hong Son Loop - The most famous motorcycle trip in Asie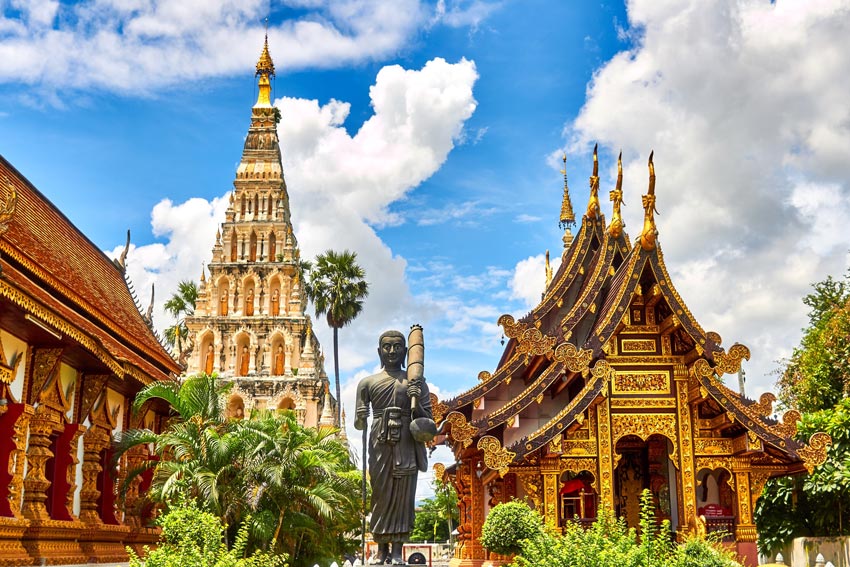 Hands down the best way to experience one of Thailand's most beautiful provinces, the mountainous Mae Hong Son loop provides the authentic Thai experience. Remote, lush, winding and secluded, it's the ideal terrain to explore on a motorcycle.
At 600 km long, the loop requires at least 4 days to complete. It starts and finishes in the popular city of Chiang Mai in north-west Thailand, passing through Mae Sariang, Mae Hong Son and the idyllic town of Pai. If that's not enough for you, you can head for Chiang Rai province 8 days east once you're done.
With its breathtaking mountainous landscape, it's up and down all the way. Your days will begin in the valley floors and you'll be in the clouds by lunchtime. The route is lined with a myriad of breathtaking stops, from temples and caves, to national parks and remote mountain villages. You'll gain a unique insight into Thai culture as you interact with the minority cultures who inhabit the area.
Few tourists roam these parts, so interactions with locals are common. English isn't widely spoken, so learn the names of your favourite dishes, and don't forget sunscreen and mosquito repellent!
Trabzon to Savsat (Turkey) - The top motorcycle trip in Europe
The heart of the original Silk Road, Turkey has long been a land the adventurous flock to. As the frontier between Europe and Asia, it's a land that offers an eclectic mix in variety.

With amazing architecture, food and landscapes, this particular route from Trabzon to Savsat doesn't disappoint as it navigates the coastal route to the Georgian border.
The route itself takes you up and over twisty mountain roads and through lush green landscapes with timber chalets dotted throughout tea-growing country. The roads are extremely well maintained and are a joy to ride. The ideal time to tackle this particular route is early summer or autumn.
If you're still eager for more after arriving to Savsat, then why not skip across the border into neighbouring Georgia!
The Pacific Coast Highway - The best motorcycle trip in North America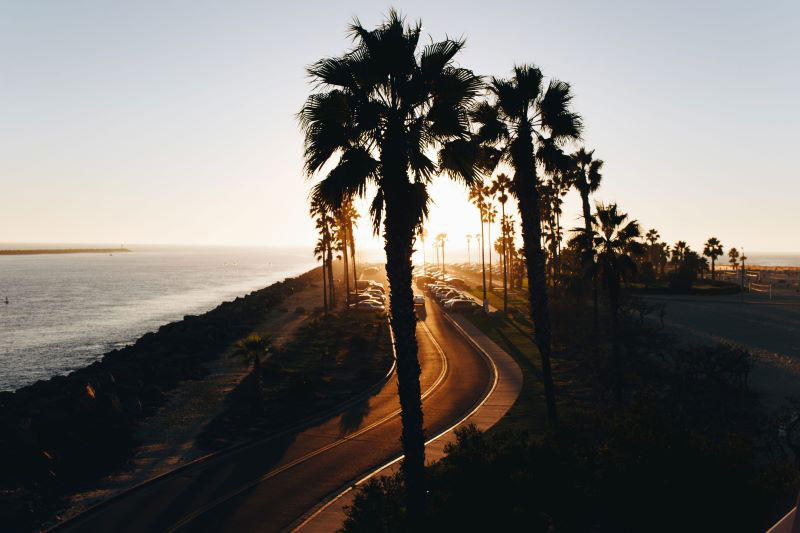 With stunning scenery, tranquil sun-kissed beaches, winding roads and a blue pacific backdrop, the Pacific Coast Highway hugs the Californian coast from Malibu all the way to Oregon.
Busy in the summer months, it's best tackled off-season for quiet roads. With 7 state parks on the route and many a quaint town, there is no lack of interesting places for a stop off.
Most start in San Diego county where Torrey Pines State Park is the main attraction. Further along as you enter Orange county, don't forget to stop off in San Clemente for the big views and equally big waves.
The southern California Coastal Range provides great riding, and on the way to L.A, why not take in Mulholland drive or head up into the Hollywood Hills. Through San Francisco, as you enter northern California you encounter those winding roads that are simply made for bikers. They snake up the coast occasionally weaving inland through towering redwoods.
The entire trip can be undertaken in 2 days, but why not set aside a week or more and give it the time it deserves?
Bariloche to Ushuaia - The No.1 motorcycle trip in South America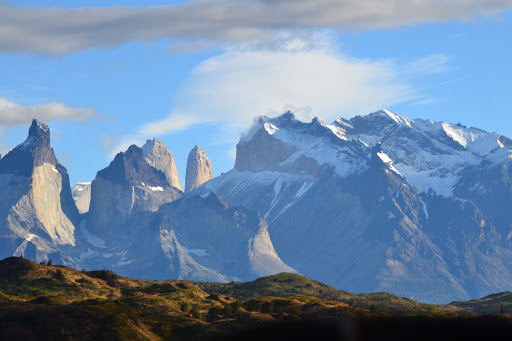 This route is a two-week adventure that navigates the Argentine - Chilean border. With surprisingly well-paved roads, it makes for a superb riding experience. 
Best ridden from north to south, the route traverses through the stunning Patagonian landscape. With towering snow capped peaks, vibrant glacial landscapes, lagoons, lakes, waterfalls and hot springs, there are abundant natural features and stop-off points.
Weaving from the Atlantic coast back to the Pacific, and culminating where they both meet at "el fin del mundo", the route is dotted with national parks. Of particular note is El Calafate national park and the stunning sight of the Perito Moreno glacier, a world heritage sight.
Further south it's onward to Torres del Paine National Park with its spectacular views of mountains, rivers, lakes and glaciers. And from there it's a short ride onto the island of Tierra del Fuego where the route comes to an end in that barren, often windswept landscape.
Depending on the time of year, the weather can be unpredictable the further south you get. Be prepared for wind, rain, cold and even snow!
Trans-Kalahari Highway - The ultimate motorcycle trip in Africa
Incorporating
3 countries, this route will take you through Namibia, Botswana and South Africa. Beginning in Windhoek, Namibia, you can follow the well-surfaced road that runs south straight to Johannesburg.
The route can be undertaken in 2-3 days. However, with plenty to see along the way, it's best to set aside a week or more and explore the surrounding attractions a short distance off the main route.
One such attraction to the north is the Etosha Pan. It's an endorheic salt pan and certainly merits a visit. Surreal flat landscapes with abundant wildlife exist on the 120 km long dried lake bed which provides ample opportunity for exploration on 2 wheels.
Further to the south-east and across the border in Botswana, the swampy inland Okavango Delta is to be found. It's only a matter of hours away, but it's an altogether different place. Home to vast grasslands, meandering rivers, large lakes and abundant wildlife, it encapsulates that true undisturbed African experience.
Remember to fill up where you can when off the main route. Vast areas of uninhabited wilderness exist on this exciting route. But that's all part of the charm!
Tech solutions - We've got you covered
If you do decide to take on any of these top motorcycle trips, then at Tigra Sport we've got you covered. We're passionate about changing the way people interact with their smartphones in their active lives. And we haven't neglected the motorcyclists!
We've engineered a range of products to help you obtain all the benefits from your smartphone when you're on the move. Our extensive product line, consists of a host of versatile, easy-to-operate ball mounts and cases for a wide variety of top phones. Additional innovative charging solutions ensure that your batteries stay charged even on those long adventures off the beaten track.
Happy exploring!
Leave a Comment
Leave a Reply
Please
login
to post a comment.