The 6 best apps for bikers
From planning routes to connecting with other adventurers, and from outrunning weather to finding the best restaurant in a new town, they remove the day today stresses and open us up to a whole new world at our fingertips. Here we list our favorites.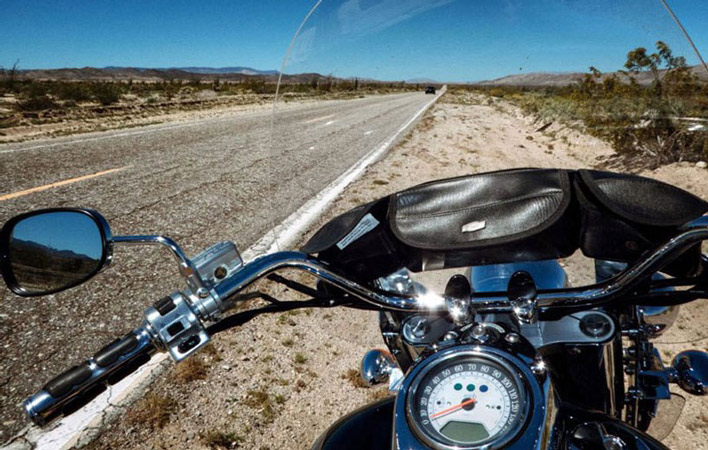 Every touring motorcyclist requires a navigation solution. Many use google maps, but fewer are familiar with the lesser-known Waze. It does everything google maps does, but as it's designed only for drivers and motorcyclists, it includes some extra neat features.
In addition to allowing users to plan routes and find nearby attractions, it goes a step further by dynamically notifying users of current conditions. It relies on a wealth of user-imported data that allows it to create a series of alerts for potential traffic jams, road hazards and police checkpoints. In addition, notifications for road closures and accidents also pop up. The beauty of Waze is in its ability to dynamically adjust a route based on the most up to date information. Therefore, it ensures you stay on the optimal route at all times.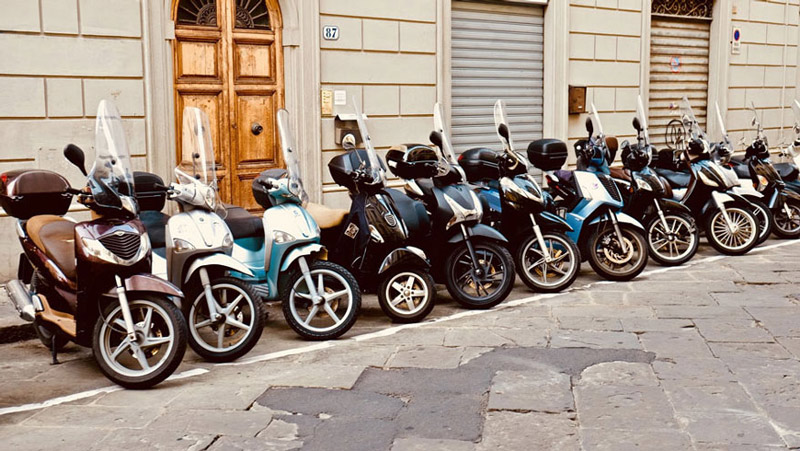 If you happen to be exploring a new area on your bike, then Yelp is one of the best apps for motorcyclists. Whether it's for a good restaurant, accommodation, or you're simply after a mechanic to repair your bike, then Yelp is your best mobile companion.
With over 135 million reviews of businesses all across the globe, it makes it easy to find a reputable business wherever you're exploring. An additional feature even allows you to order food via the app. Meaning its perfect for those rolling into town who want to avoid a wait.

Motorcyclists are a vulnerable lot. With little protection from the elements, and the associated dangers of riding when the weather turns sour, they simply need to know what the weather will do.
Dark Sky is the most accurate source of weather information. With up to date forecasts that are updated in real time as data becomes available, it ensures that motorcyclists can stay abreast of changing conditions.
Perhaps the most attractive feature of this app is the ease of use offered by the advanced maps feature. Current conditions are superimposed on the map along with the expected path of the weather system. Whether it's a cold front, a storm, or simply rain showers, it can be of great help to motorcyclists who want to outmanoeuvre fast moving weather systems.
While it provides accurate and up to date weather, it also offers a forecast for the coming days and weeks, meaning it's perfect for those planning an upcoming motorcycle trip.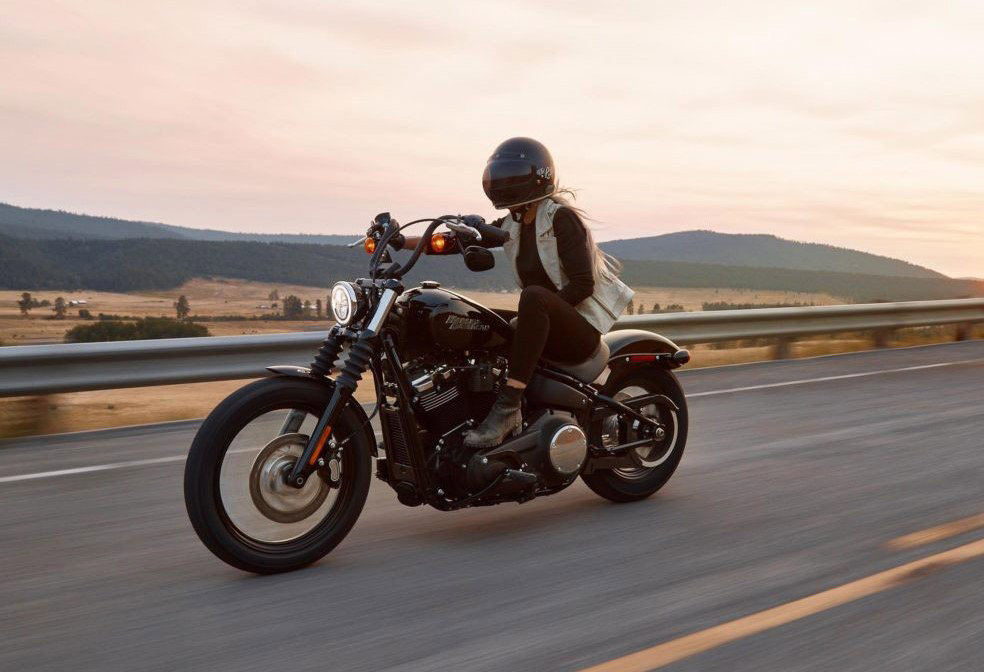 This is simply one of the best apps for motorcyclists. With over 10,000 motorcycle routes in 86 countries, it provides some serious value. And with an active community of over 40,000 users, that list is growing, as routes are constantly being added and updated.
you can identify new potential routes directly via the mapping software. It makes it very easy to plan a longer trip that takes in some new destinations.
With a built-in rating system, the app makes it easy to view and access the most popular routes among bikers in a particular area. With new daily content, that's consistently moderated, the app will provide you with a constant source of new ideas and inspiration.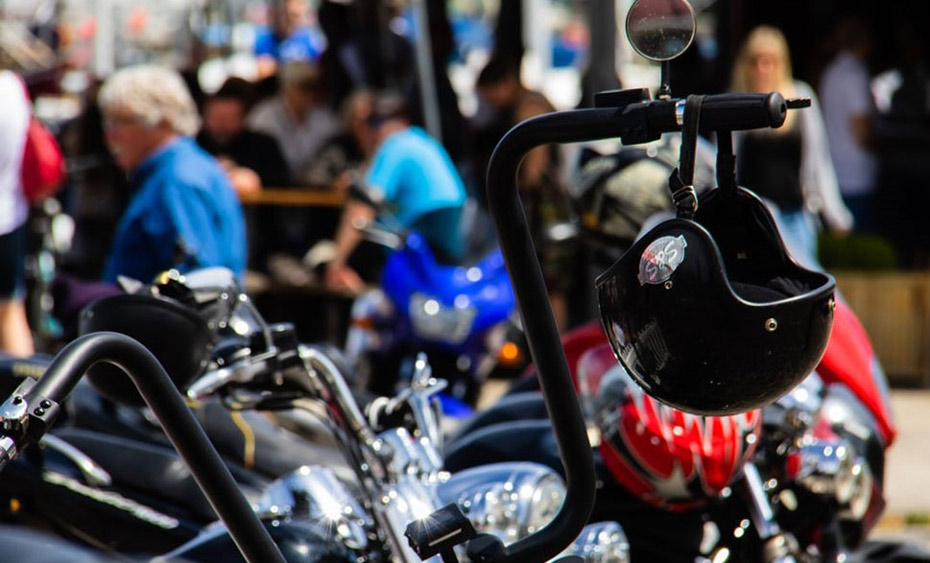 An all-in-one social app for motorcyclists that includes tracking and safety information. With Eat Sleep Ride you can explore the best motorcycle routes in your vicinity as well as connect with other riders and track their rides. It provides a fully immersive experience by also allowing you to share stories and photos of your trips. They've also devised unique ways to render ride data, by allowing you to analyse your ride, track mileage, and even analyse lean angle.
In addition to the social features, it also features a technology known as 'Crashlight'. This provides both you and your loved ones with peace of mind by detecting motorcycle crashes and notifying selected contacts with emergency information and location. It can be enabled to work with voice, SMS or email.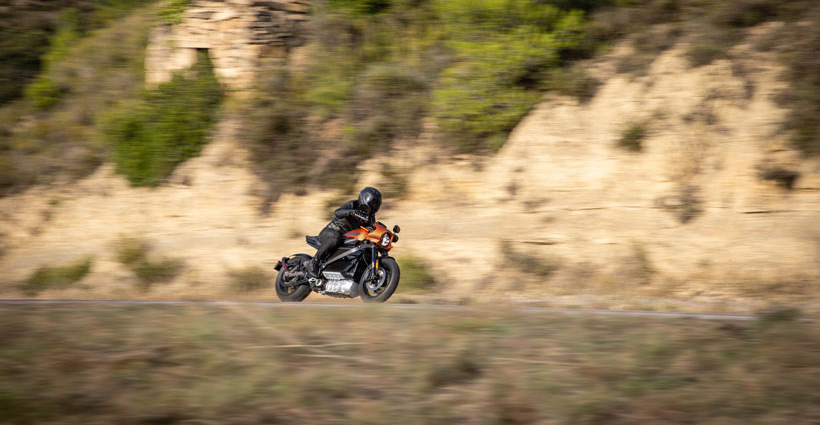 There's little point in exploring a new place if you can't enjoy it when you get there. And if you do find yourself off the beaten track and out of coverage far from any help, then you'll want to know what to do if something goes wrong.
The E-step first aid app provides a comprehensive list of first aid treatments for all manner of accidents. It's developed with the intention of increasing awareness in those not specialised in medical procedures by telling you exactly what to do for any emergency.
In addition to that comprehensive encyclopedia, it also provides information regarding blood types and the all-important process of blood donation along with a list of emergency telephone numbers by country.
We Cover the Mounting!
Having a smartphone with all the latest apps installed is no good if you don't have a solid mounting solution! At Tigra Sport, we've developed an extensive product line that consists of a host of versatile, easy-to-operate ball mounts and cases for a wide variety of top phones. While additional innovative charging solutions ensure that your batteries stay charged even on those long motorcycle adventures off the beaten track.
Leave a Comment
Leave a Reply
Please
login
to post a comment.