Car + Smartphone: phone holders and car covers | Tigra Sport
Car + Smartphone: Tigra Sport phone mounts and protective cases
With the development of all smartphone applications, particularly those for geolocation and communication, always keeping your phone accessible has become essential. Car trips are no exception, as it's important to stay focused and keep your attention on the road.
Tigra Sport Car Holders keep your phone at eye level, for example making following a guidance application easier and less dangerous.


Tigra Sport car phone mounts:
At Tigra Sport, we have the basics of car phone mounts for you.
The first support is the classic Windscreen and Dashboard Support. It is easy to install, as it attaches directly to the windshield or to the dashboard with a high-quality suction cup. Once fixed, you can peel it off and put it back at will. In order to adapt to the needs and desires of each one, an adhesive backing is included with the support, allowing you to hang the support permanently. The arm is adjustable, and allows rotation both sideways, vertically and on itself, so you can orient your smartphone in the direction you prefer. It is available with the Fitclic Neo (mechanical and magnetic system) and Fitclic (mechanical system) binding.
The second support is more situational, since it is the Car Vent Mount. This bracket is less versatile because it does not fit all ventilation grilles but will still fit over 90% of car air vents on the market. The ventilation grille support is intended to be discreet, while making the phone as accessible as a Windscreen support.
Having a holder for your smartphone in the car allows you to simplify your journeys, for example by taking advantage of navigation applications updated in real time. Also, having your smartphone easily accessible allows you not to put yourself in danger by looking away from the road. Tigra Sport Car Holders are part of a complete line of mounts ranging from bicycle and motorcycle mounts to running and wall mounts. With your FitClic or FitClic Neo case, you have the entire ecosystem of Tigra Sport supports.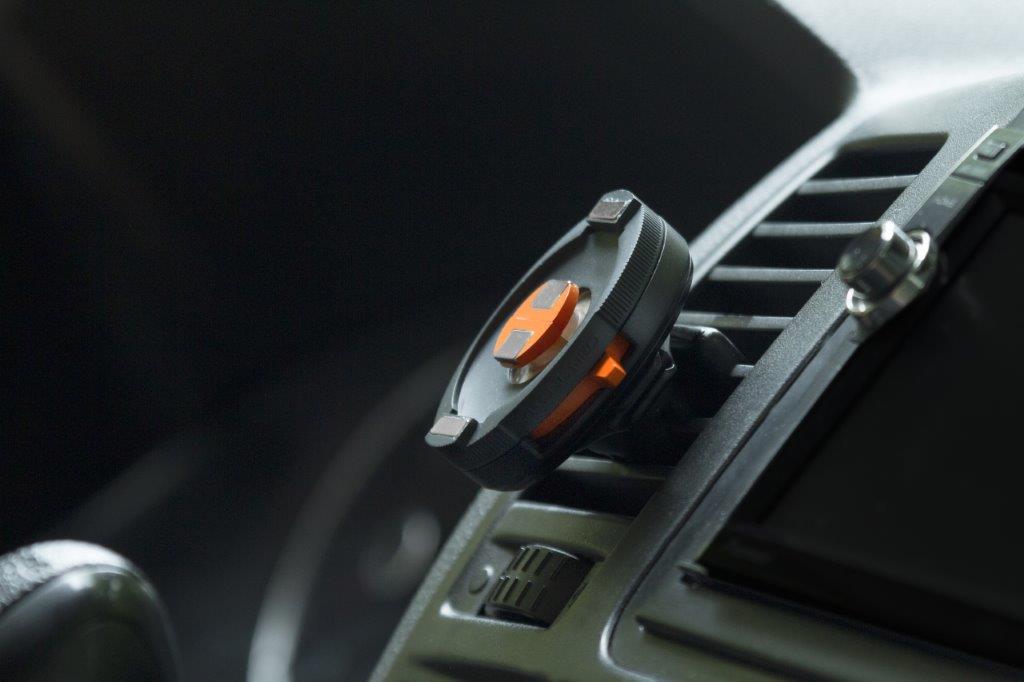 Tigra Sport phone cases with FitClic and FitClic Neo mount for the car :
In order to get the most out of the Tigra Sport mounting brackets, you will need a protective cover from the brand.
Whatever the brand of your phone - Apple, Samsung, Google Pixel, Huawei, OnePlus - and the model you own - all models of iPhone, Galaxy S and Note, Mate and Pro… - you will find the case you have need at Tigra Sport.
Available for a wide range of smartphone manufacturers - Apple, Samsung, Google Pixel, Huawei, OnePlus - and for many models - all models of iPhone, Galaxy S and Note, Mate and Pro… - Tigra protective cases are both strong and light.
Both robust and light, our FitClic and FitClic Neo protective cases protect your smartphone from everyday shocks, while keeping a slim size that fits in your pocket, ideal for everyday use. Thus, you can easily attach your smartphone to the various Tigra Sport mounts, ranging from motorcycle, scooter and bicycle mounts to car mounts, running mounts, etc.
For those who are proud of their current hull and who do not wish to change it, we have also thought of you, by developing various universal solutions:
- the universal adhesive U-Tag attachment, which attaches directly to the back of your shell, so that it becomes compatible with our attachment systems, Fitclic and FitClic Neo,
- the waterproof universal pouch is a waterproof case in which you slip your smartphone. For more details on the size of smartphones compatible with this cover, you can see the full description of this product. It is available with the Fitclic and FitClic Neo attachment.
- the U-FitGrip universal cradle, available in Fitclic and Fitclic Neo, is equipped with solid springs that hold your phone securely on this support. It comes with the Motorcycle Handlebar support and the bike handlebar / stem support.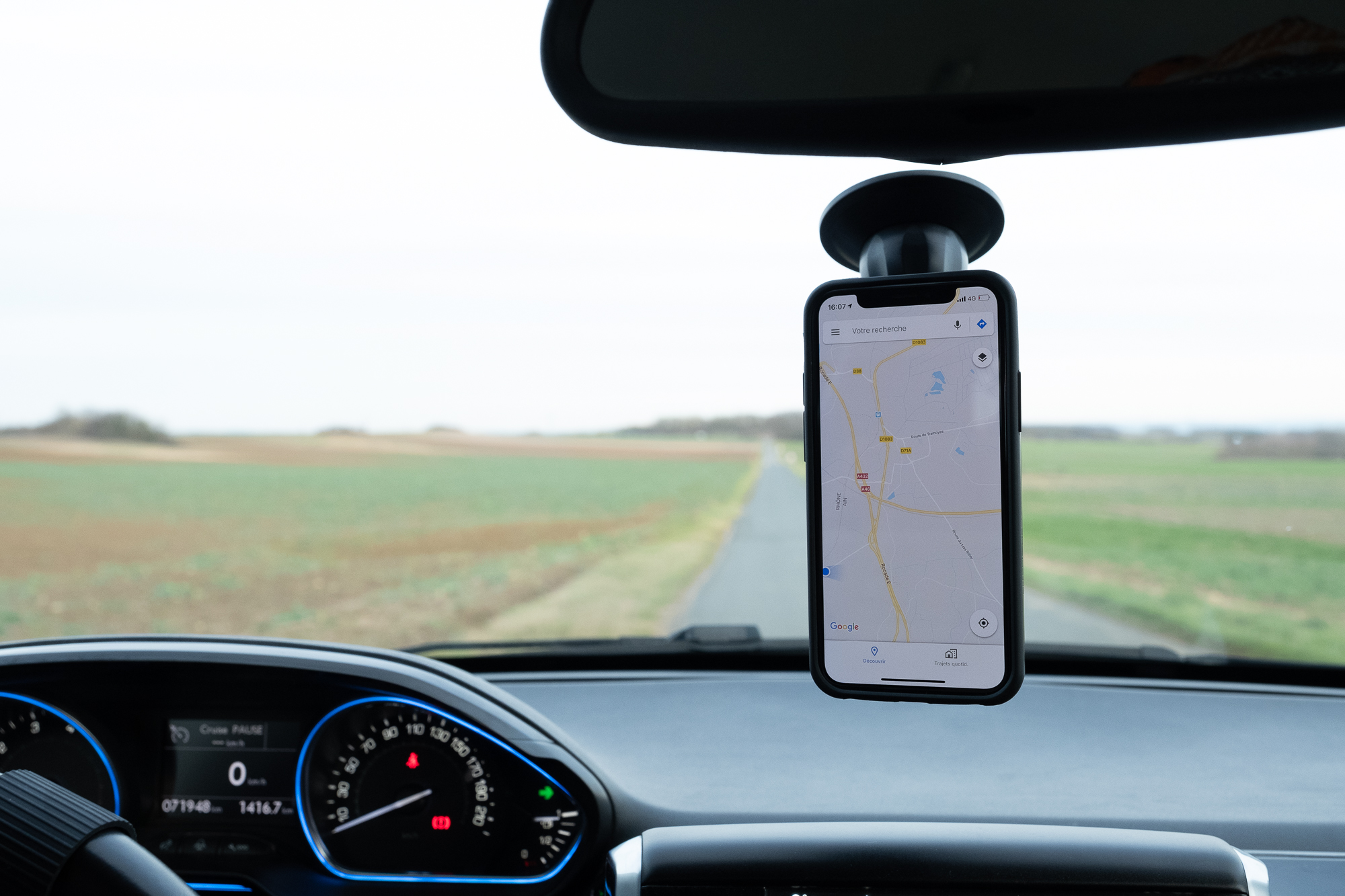 Why choose Tigra Sport car phone mounts and protective cases?
Choosing a Tigra Sport mounting system and protective shell means choosing versatility, thanks to the multiple supports offered by the brand. Whether it's for a run, bike ride, motorcycle ride or drive to work, just one shell will do.
Simply switch from one medium to the other, with the confidence that your phone will be protected no matter what. In addition to being protected, your phone will accompany you everywhere, whether it is for the use of a powerful GPS, to consult your messages quickly, or to change music easily.
In addition, our supports are guaranteed for two years, and you can directly benefit from a 10% reduction on our kits : phone case + mount FitClic and FitClic Neo by subscribing to our Newsletter.
Leave a Comment
Leave a Reply
Please
login
to post a comment.