5 tips to help you work calmly during quarantine
Since the beginning of containment, the implementation of remote orking has been generalised for all professions that allow it. When you are not used to working at home, the pace can be difficult to take. You will find here 5 tips to succeed in teleworking while keeping a good rhythm and staying focused.
1) Don't change your habits
Try to keep a morning routine. If you can, plan to wake up 1 hour before starting work. This will give you time to wake up slowly, go to the bathroom, eat a good breakfast and get dressed. Maintaining a morning routine will help you to adopt your work rhythm and start your work activity 100% awake and efficient. This is all the more important because when you get back to the office, you will have kept your rhythm and a certain rigour, which will prevent you from the "blues" of the recovery.    
Tigra Sport tip: if you like to listen to music, radio, podcasts, etc. while taking a shower, the Tigra Sport wall mount phone holder allows you to attach your phone to your bathroom wall.
2) Set up a work space
If you already have a workspace at home, that's great! But it's not necessarily the case for everyone. Choose a room that is conducive to work. If you need quiet, choose a place where you know you won't be disturbed; if you have children, choose a place where you can keep an eye on them. In any case, define your work space and don't change it. This allows you to keep "relaxation" and "work" well separated.
Other advice, choose a well-equipped place, with outlets nearby, a window to take advantage of natural light, a good seat and enough working space to keep good posture.    
Above all, don't forget to prepare everything you need to work in this workspace such as paper, pen, printer or the Tigra Sport wall mount or suction cup holder with articulated arm for your phone (cell phone holder for desk), which allows you to have your hands free during calls, visio etc...
3) Establish some rules
You need calm and shouldn't be disturbed to work properly at home. Even if this is not necessarily obvious, it is important to put in place somme rules to explain to those around you that even if you are physically present, you are above all at work and that you are not necessarily available for them (except in emergencies of course). Schedule your working hours with those of your children/spouse... and set times for breaks during which you can make yourself available for them.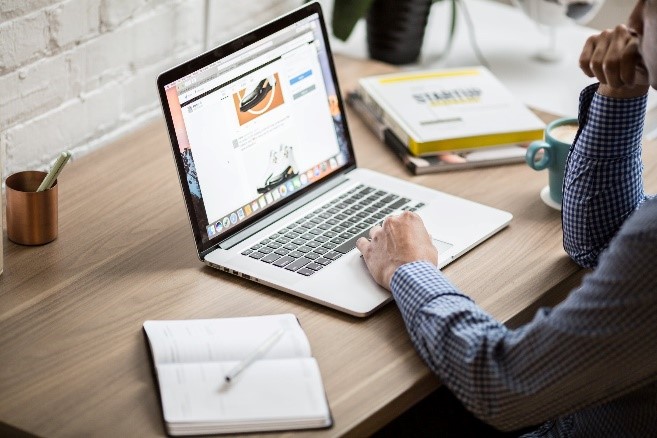 4) Set work objectives
Setting day-to-day work goals will help you to avoid getting lost in your various tasks and will also allow you to set a rythm. To avoid excesses in either direction, namely not working hard enough or not being able to stop, don't hesitate to share your daily goals with your colleagues. It's also a good way to keep in touch.
Keep your daily "to do list" in sight.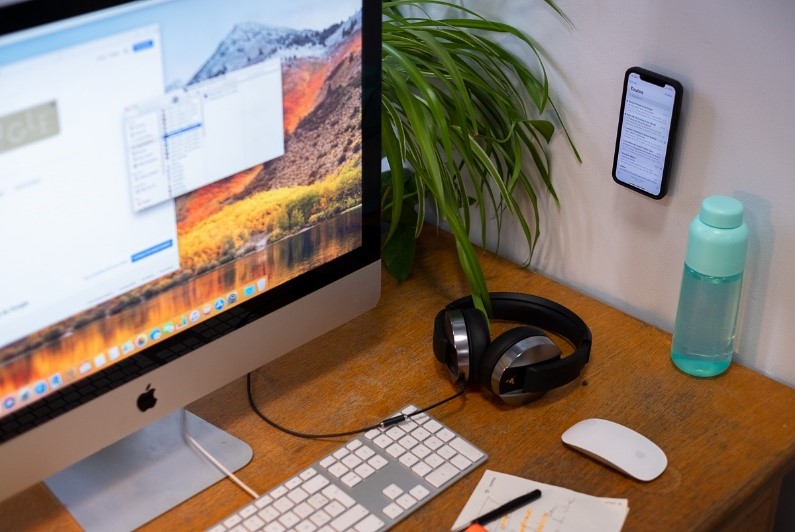 5) and don't forget your relaxation / sport objectives either.
If you are used to doing sports during your lunch break, then keep doing it. You probably don't have the same facilities as in normal times (sports halls, outdoor jogging...) so adapt yourself. You will find fitness, pilates and yoga videos on You Tube, which you can watch on your mobile phone, that you have previously installed correctly thanks to the Tigra Sport suction cup holder and its articulated arm.
At Tigra Sport, we hope these little tips will help you work at home during confinement. And if you're interested in our phone wall mount or suction cup holder with articulated arm, don't forget to choose the case that fits your phone model.


Leave a Comment
Leave a Reply
Please
login
to post a comment.